48th Annual 
Wester Pennsylvania Undergraduate Psychology Conference 
SATURDAY, APRIL 25th, 2020 

The Edinboro University of Pennsylvania Department of Psychology is honored to host the 48th Annual meeting of the Western Pennsylvania Undergraduate Psychology Conference.  For 48 years undergraduate researchers interested in the assorted fields of psychology have been presenting at the Western Pennsylvania Undergraduate Psychology Conference. In this time, approximately 100 different institutions have participated. Since its relatively humble beginning in 1973 with 44 presenters, WPUPC now annually hosts well over 100 presenters and over 200 attendees. 
KEYNOTE SPEAKER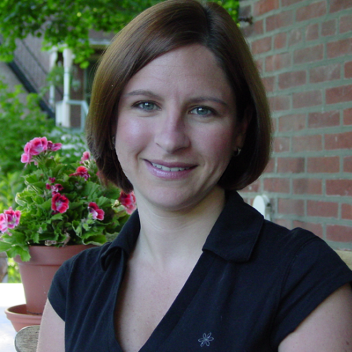 We have a change to this year's keynote speaker.
Dr. Sara Jane Ward is Assistant Professor in the Center for Substance Abuse Research and Department of Pharmacology at the Lewis Katz School of Medicine at Temple University and will be presenting on her research in behavioral pharmacology. Dr. Ward earned her bachelor's degree in Psychology at the University of Connecticut. She then obtained her Ph.D. in Neuroscience, Wake Forest University School of Medicine, and did a postdoctoral fellowship at University of North Carolina at Chapel Hill and at Temple University. Her research focuses on the behavioral pharmacological effects of the cannabinoid, serotonin, and opioid receptor systems on neuropathic pain and neuroprotection, learning and memory, and addiction. Dr. Ward is currently working on projects examining the therapeutic potential of non-psychoactive cannabinoids using animal models of central nervous system injury and disease. These include including studies supported by the National Institutes of Health and Department of Defense investigating the efficacy of cannabidiol (CBD) for the treatment of peripheral and central neuropathic pain. We are excited that Dr. Ward will be giving this year's WPUPC keynote address.
CALL FOR PAPERS AND SUBMISSION INFORMATION
Students should submit their abstracts on-line using the on-line Submission form link. Each presentation should be submitted only once by the first author. Additional authors will need to register for the conference using the Attendee form link. Presenters (oral and poster) should prepare an APA style abstract that is no more than 800 characters including spaces (approximately 150 words) on their word processor, proof and spell check, and then copy it into the Submission form. First authors who complete the Submission form are also automatically registered for the conference, all additional authors will need to complete the Registration form in order to attend the conference.
The submission deadline is 5pm EDT, Friday, April 17th. 
Call for Papers
Submission form (First Authors) - Opens 3/16/2020
Information for Presenters
REGISTRATION
Registration is required of all who attend the conference, including faculty. First authors are automatically registered when they submit their project.  The deadline to register online is 5pm EDT, Friday, April 17th.  Late registration begins on-site at 7:30 the morning of the conference.
The cost of registration this year is $15.00 which includes a continental breakfast and lunch.
Registration fees will be paid on-site the morning of the conference (cash or check made out to Edinboro University).
Registration form (all other authors, faculty, and others) - Opens 3/16/2020
Conference Schedule & Program (available 4/21/2020)
If you have questions or difficulties please contact Dr. Ron Craig at rcraig@edinboro.edu